Increasing the value of the hotel business is the dream of every businessman. There are challenges with the marketing, site development, and booking process. A direct booking website aims to solve most of the issues faced during hotel booking. A hotel booking website is like a marketplace connecting the hoteliers with the customers. The listings of hotels are done by owner/ hoteliers and hotels are rated by their customers in terms of their quality and performance.
What is a Direct Booking Website?
Before you start making the website or invest money into the development process, you need to understand the basics of the concept. You can consider it as a platform where you showcase the rates, availability of the rooms, and option to book rooms.
The website can have popular features from the market such as hotel rating, reviews, availability, and other options to pique the interest of customers.
A direct booking website is a simple solution for small and big hotels as it can allow them to present themselves in the market. It will work as a hub where one can compare rates and make reservations online. Through this medium, hotel owners can reach a wider customer base while they get to book rooms at competitive prices.
Benefits of Direct Booking Website
Why do you need to invest in the direct hotel booking website and is this option worth it? Well, having an independent online presence is the best choice for business growth. Here are some benefits of having your own hotel website:
1- No Sales Channel Commission
If you want to get rid of 3rd party commission, get your own website. Here you don't have to pay a percentage of your revenue to the commission collector.
2- Increase in Profits
People are looking for the best deals before booking a room for the weekend. You can make all the profits instead of giving it away to the middleman.
3- Customer Retention
Customers who like your hotel will surely come back and book their rooms from you again. There is no reason to go through another website when they already have your site on their bookmarks.
4- Online Payment and Easy Availability of Billing Details
You can accept payments through credit card, PayPal, or other online payment modes that are available today.
What does a direct booking website look like?
First thing first, it should be neat and free of unnecessary details. Usually, other companies will ask for a fortune and they will create a mess. But, keeping things simpler is better. A perfect site can include: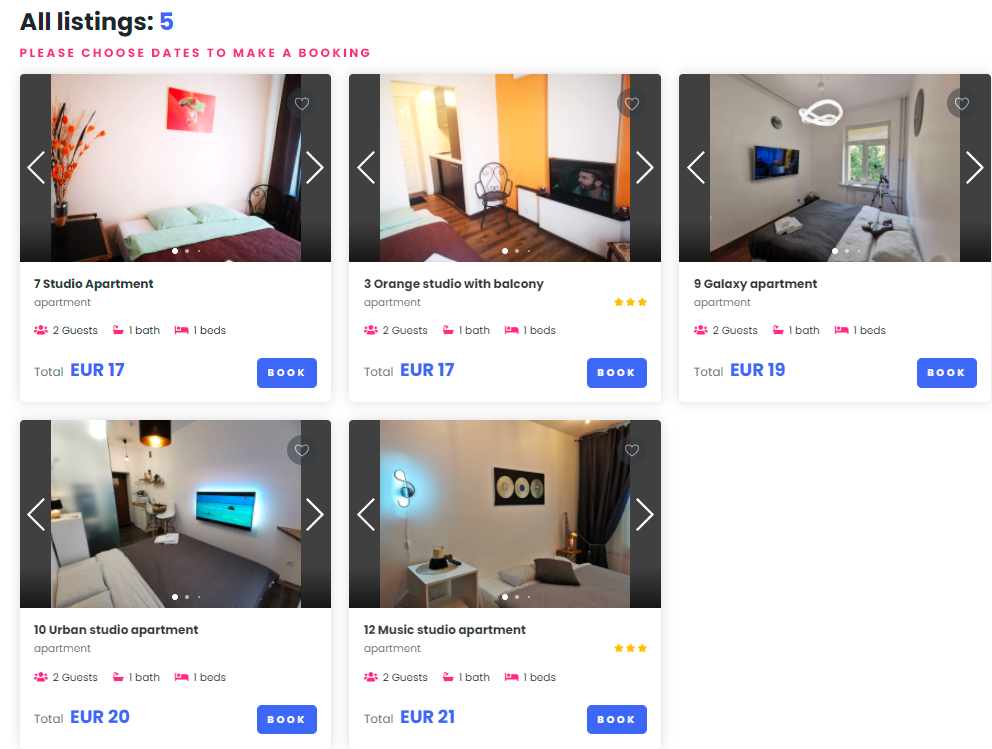 – Photo gallery
– Directions for the hotel
– Title for the room or space
– Details like how many guests were allowed, including facilities
– Rates for the booking
– Easily accessible button to book the room or space
There are many other things that you can add as per your own requirements but these essential details will get the job done. You can visit this sample hotel booking website to see how it looks in action.
How to get Free Website for your Hotel?
The development cost for a hotel might scare you. Developers can charge thousands of dollars. Do you want to cut the hotel website development costs? NoBeds can help you to get a free website for your hotel.
NoBeds is a complete hotel management system where premium features are available free of cost. You are the boss and you can make any edit or decision as per your own desires. Here are a few steps that you need to follow:
Step 1- join NoBeds by creating a free account that will give you access to all the premium features
Step 2- provide all the personal and professional details that can help to create the profile
Step 3- offer your rates and availability of the rooms and the property and other details about your listing
Step 4- NoBeds will take care of the rest; from creating the free hotel website to sending the hotel data to Google for free booking ads
NoBeds is a complete package that offers countless opportunities to grow your business beyond limits. Join NoBeds now and start beating the competition by landing more direct clients for your hotel.