Get Started with Nobeds Cloud for Free

0 Eur
FREE
Free version
https://app.nobeds.com
Contributors are welcome
If you are contributor, you will get all our systems for free
No difficult install
Just Join us and get Your credentials. If you have any questions do not hesitate to contact
Support by emails
Any your questions or ideas are welcome
Training by manuals
Any your questions or ideas are welcome via emails
Up to 3 channels synchronization
You will be able to sync up to 3 different channels

Standard connection
Up to 3 properties to one account
Direct Bookings engine
Get orders directly from your website
Availability calendar
Without direct reservations
Nobeds.com adds
X
X
X
X
X
X
{{content-20}}
Run your business with Nobeds Cloud

10 Eur/month
Cloud plus version
https://cloud.nobeds.com
Contributors are welcome
If you are contributor, you will get all our systems for free
No difficult install
Just Join us and get Your credentials. If you have any questions do not hesitate to contact
24/7 Life support
Any your questions will be solved immediately
Online training
We can connect to your computer remotely and help you with setup
Up to 30+ channels synchronization
You will be able to setup all our channels, new ones are welcome
Matrix connection
Many properties to one account type
Direct Bookings engine
Get orders directly from your website
Availability calendar
With direct reservation system
Direct booking form
You will get own direct booking form for your clients without any extra commissions
Autocomplete feature
Autocomplete your client information & search faster in your orders
Analytics
Know better your sales and where you need some improvements
Orders & Google Contacts sync
Know who is calling on your smart phone
Automatic booking.com reviews
Get newest reviews directly to your system. Create bonus system for your staff
Data recovery & backups
We will help you with accidentally deleted data recovery. Once per year on request we will provide your data backups
X
{{content-20}}
Install newest Nobeds version on your own server

499 Eur
Cloud plus version
https://cloud.nobeds.com
Contributors are welcome
If you are contributor, you will get all our systems for free
Free install
We will install our system to your any server for free
24/7 Life support
Any your questions will be solved immediately

Online training
We can connect to your computer remotely and help you with setup
Up to 30+ channels synchronization
You will be able to setup all our channels, new ones are welcome
Matrix connection
Many properties to one account type
Direct Bookings engine
Get orders directly from your website
Availability calendar
With direct reservation system
Direct booking form
You will get own direct booking form for your clients without any extra commissions
Autocomplete feature
Autocomplete your client information & search faster in your orders
Analytics
Know better your sales and where you need some improvements
Orders & Google Contacts sync
Know who is calling on your smart phone
Automatic booking.com reviews
Get newest reviews directly to your system. Create bonus system for your staff
IIS server needed
You can choose you own hosting solution, o we can prepare dedicated server for you
Microsoft SQL server needed
Any type of Microsoft SQL server will suit us
{{content-20}}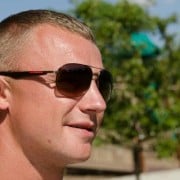 It's great, powerfull and easy software with cool features. I saved a lot of time and money. Completely free, no installs or other unnecessary things.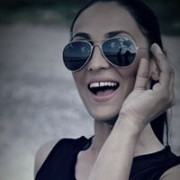 Very fast and easy as 1-2-3 cloud based solution. We loved it and recommend for everyone
It's a free and easy to use management system that help's me so much to administrate my properties. It saves me time so I can take a better care of my guests.